Carefully Crafted Using the Finest Materials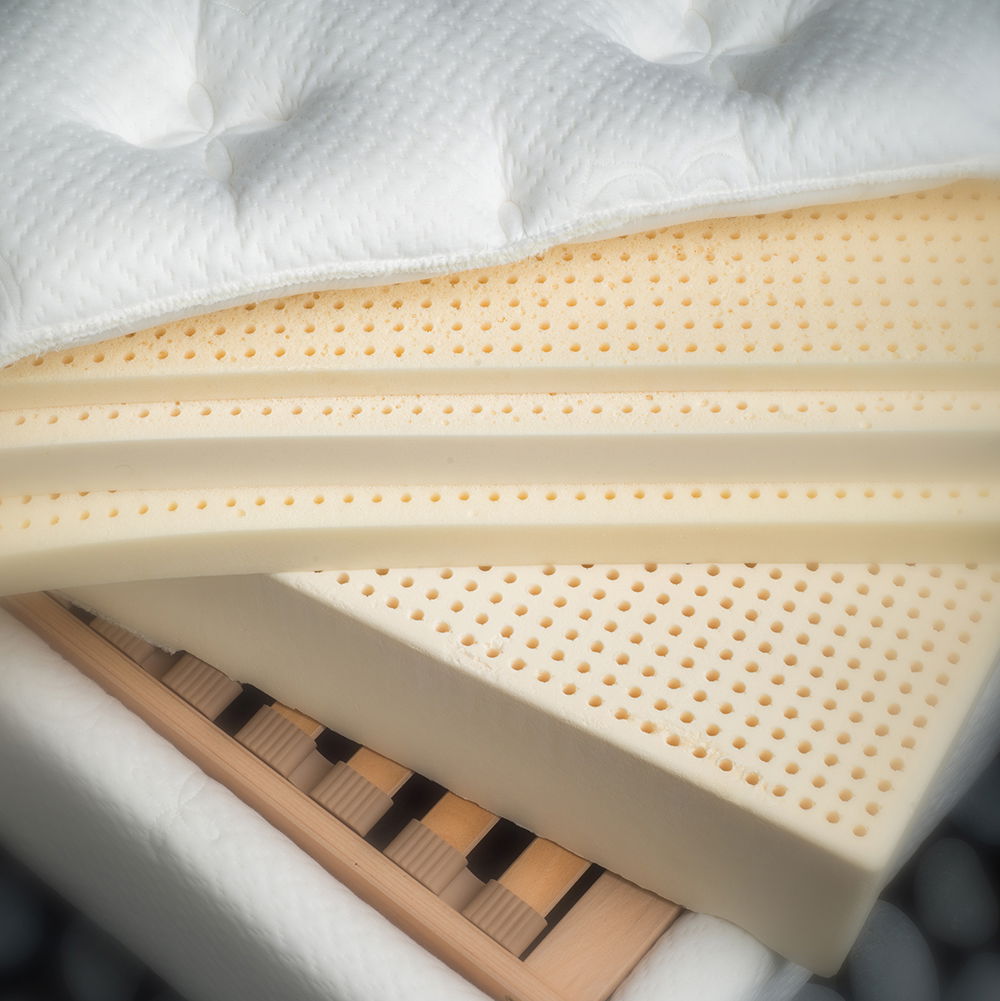 100% Natural Talalay Core
The finest natural latex imported from the Netherlands.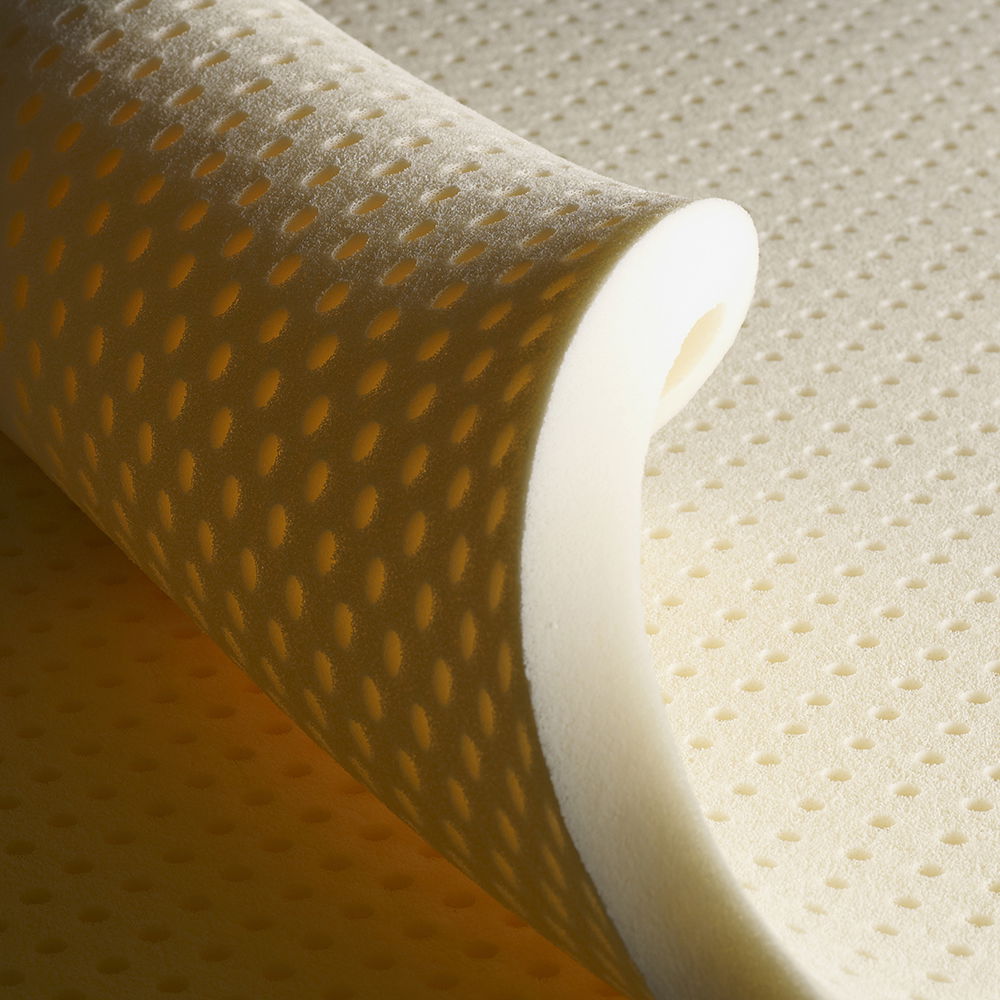 100% Natural Talalay Comfort Layers
Layered densities of the finest natural latex imported from the Netherlands in varying support levels.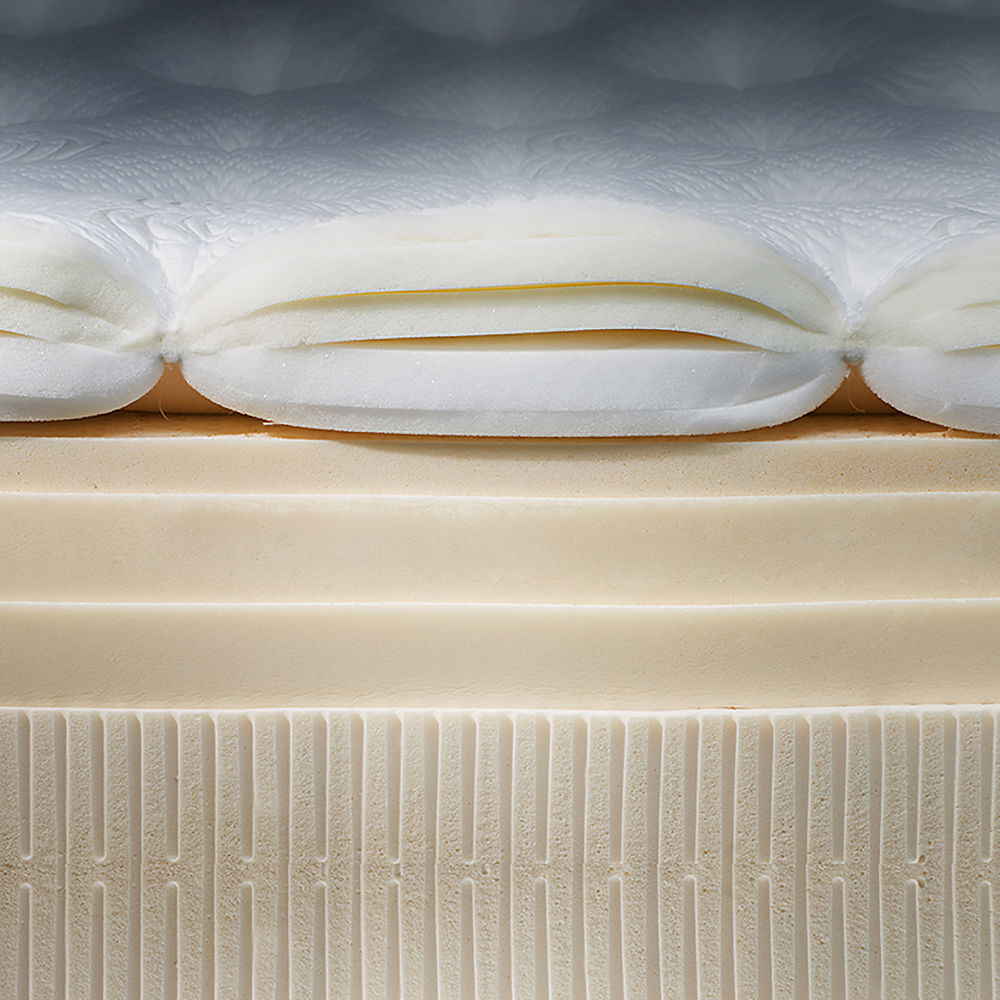 Luxurious top layer containing 100% natural Talalay latex, wool, silk, organic cotton, and cashmere.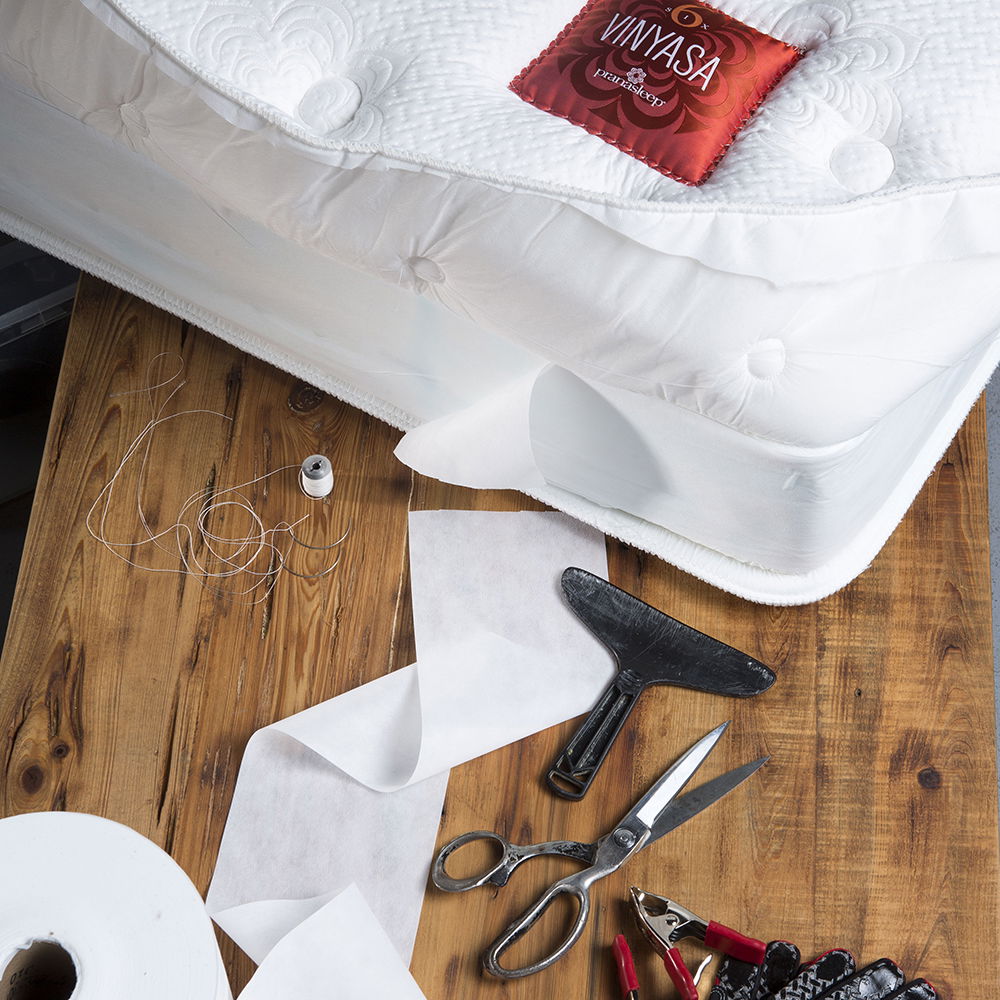 PranaSleep Patented Perimeter Wrap®
Carefully wrapped with durable non-woven fabric to gird and stabilize the mattress.
Customized pressure relief and support. Complete your mattress by pairing it with the perfect base.
The emBrace is a designer bed frame with contoured side rails, tapered legs, and a superior rail steel construction establishing the emBrace as the vanguard of bedroom fashion. Available in black, brown, gray, or white, the emBrace will enhance the appearance of your bedroom and provide a stunning platform for your luxury mattress set.
Rest your head on cloud of dreamy support! The PranaSleep® Latex Pillow provides the perfect level of cradling comfort to keep your neck and spine properly aligned throughout the night. To determine your size, measure the distance from the outer edge of your shoulder to your ear along a horizontal line.

Naturally hypoallergenic, mold resistant, mildew resistant and dust mite resistant.