Carefully Crafted Using the Finest Materials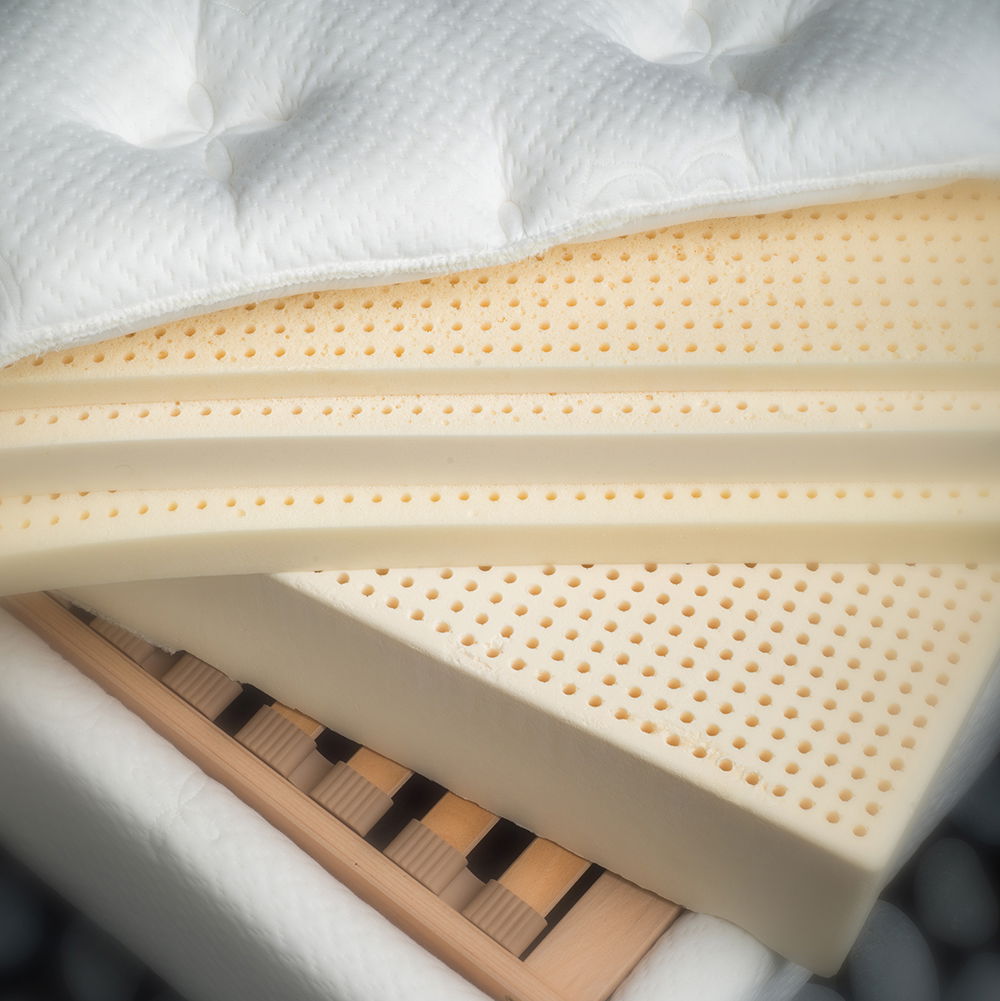 PranaSleep Performance Talalay Core
Proprietary formula with more than triple the natural rubber as ordinary Talalay latex.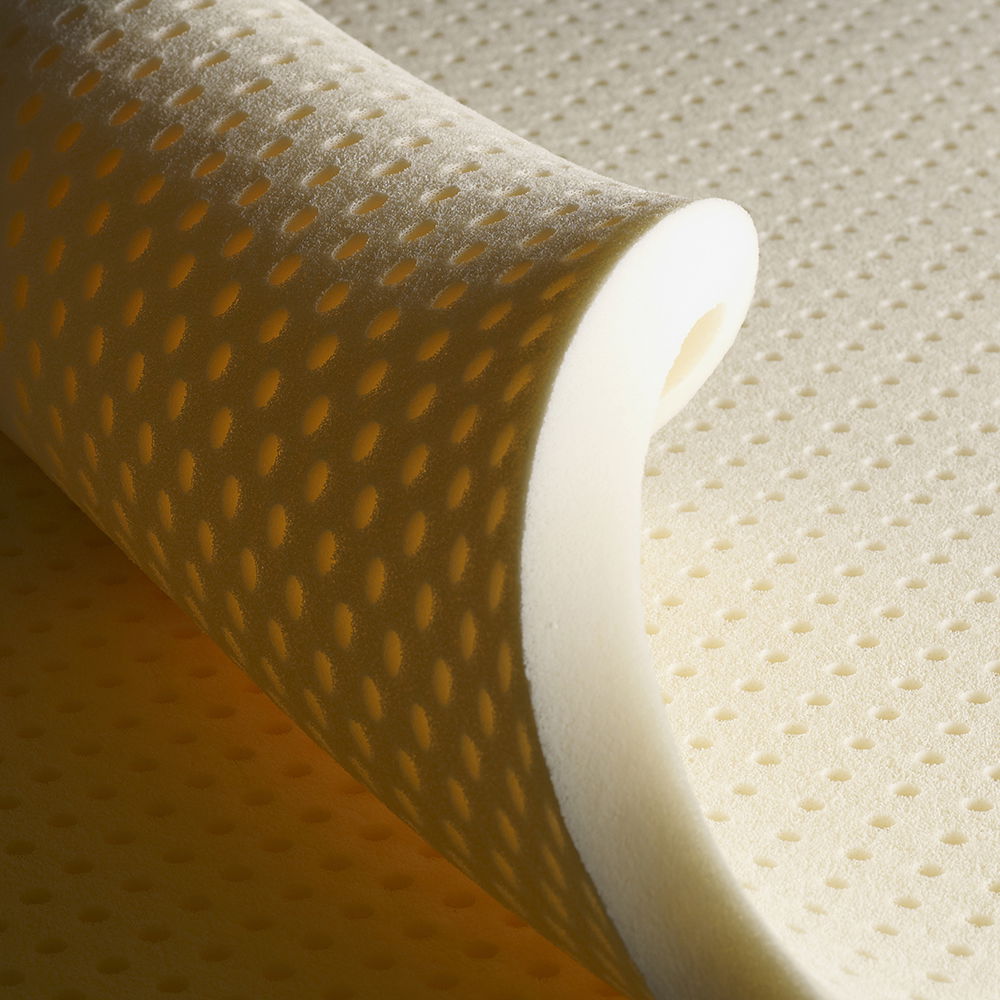 PranaSleep® Performance Talalay Comfort Layer
Layered densities of our proprietary Talalay latex in varying support levels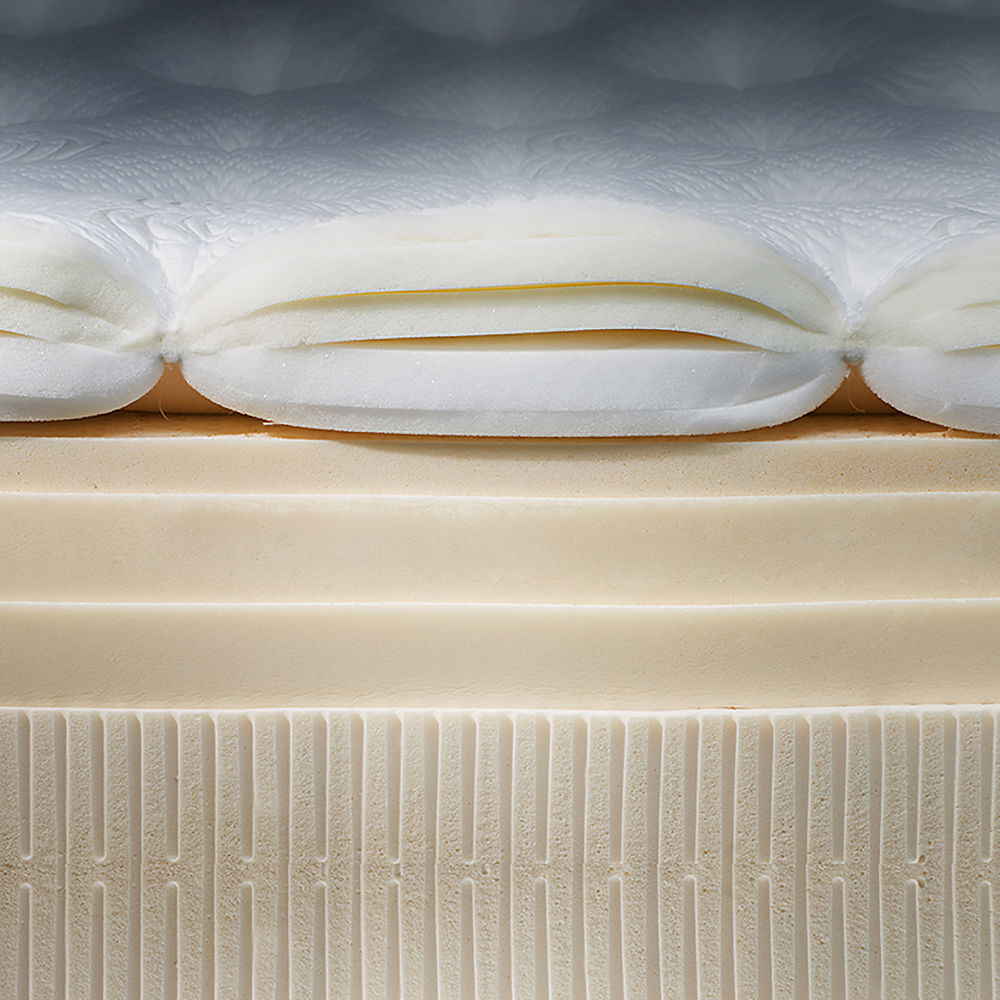 Breathable top layer woven with Outlast® temperature regulating technology.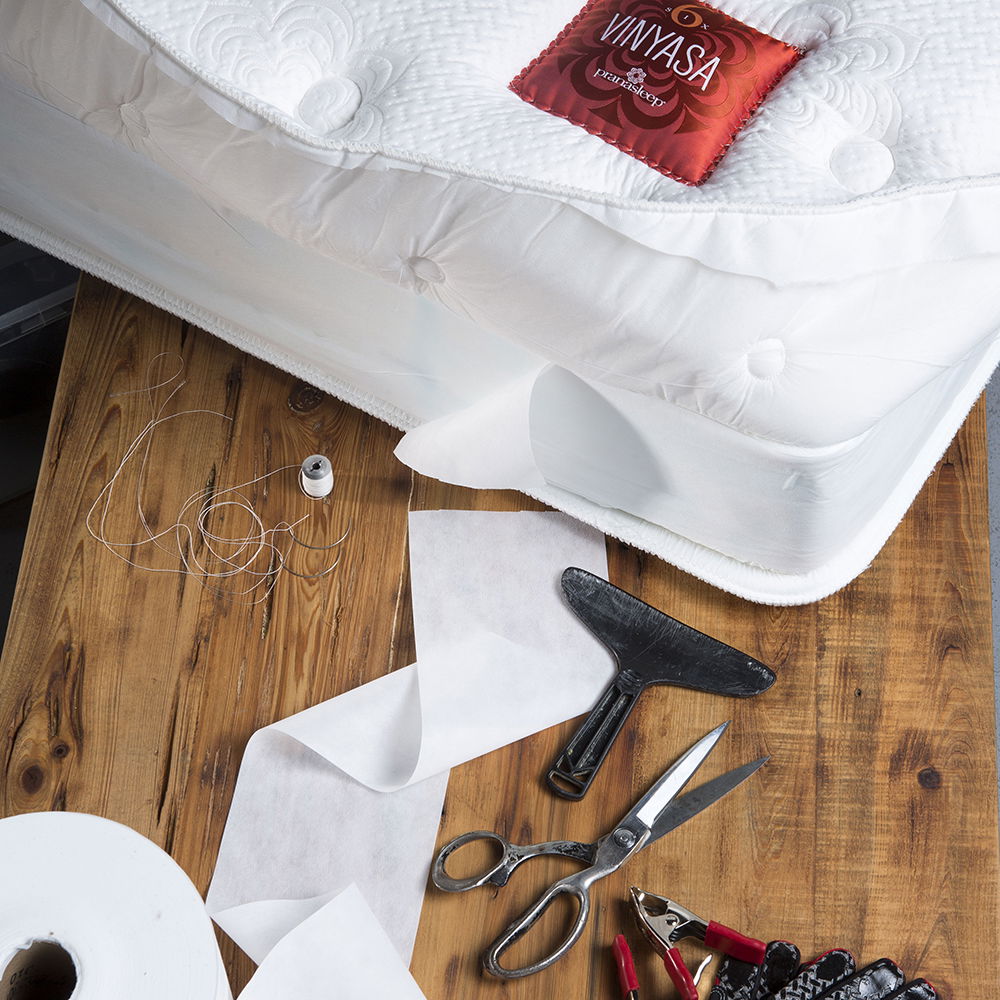 PranaSleep Patented Perimeter Wrap®
Carefully wrapped with durable non-woven fabric to gird and stabilize the mattress.
Customized pressure relief and support. Complete your mattress by pairing it with the perfect base.
Find Your Sleep Accessories
The perfect mattress needs the perfect pillow, bed frame and protector.